Join us for these special pre-conference events.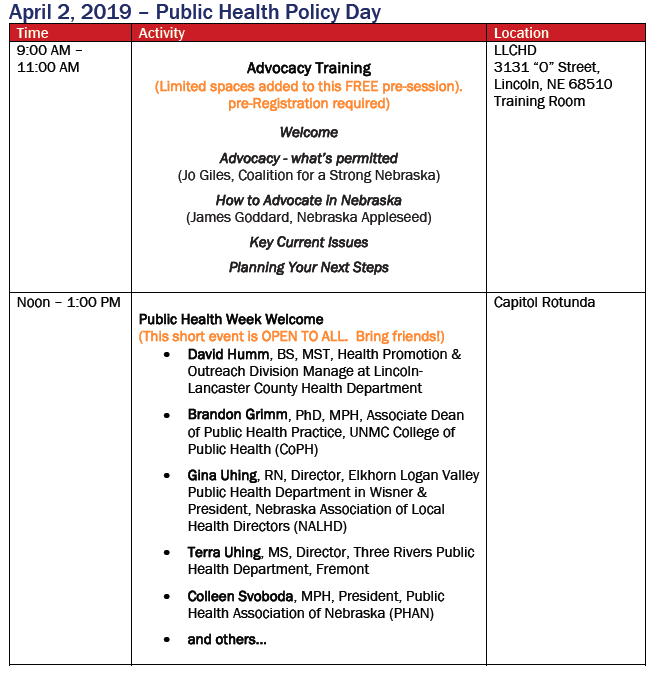 This form stopped accepting submissions on April 2, 2019 9:00 am CDT.

This registration is for the Advocacy Training only - Registration for the 2019 Nebraska Public Health Conference is closed as of March 25 and must have been completed separately.
There is no charge to attend Public Health Policy Day events, but the Advocacy Training requires registration. 
If you only plan to join us at the State Capitol Rotunda at noon, please consider RSVP-ing on the PHAN Facebook page.  
---
Policy can be one of the most effective tools for promoting public health.  As an example, seat belt laws (along with related education and technology) have increased seat belt use from 11% in 1981 to nearly 85% in 2010, saving hundreds of thousands of lives.
This year's Public Health Conference will include a pre-conference Policy Day where partners from across the public health system can…
1.      brush up on their advocacy skills and
2.      show their support for public health at the state Capitol.
If you have any questions or need more information, please contact the NALHD office at (402) 904-7946 or nalhd@nalhd.org.