April 6-12, Public Health Week
Get your gear ready to flood Nebraska social media channels with pictures of public health workforce, partners, and enthusiasts wearing their 2020 conference shirts and commenting on the work and value of public health.  #NEPHW2020  #KeepNebraskaFlat
We are hopeful that shirts will be in on time for delivery by April 6, but like everything else, T-shirt timing is delayed. A limited number of shirts are still available now, at this link. Shirts will also be available for order up until August 3 and will be available at the conference. But why wait?  Your team and your partners can all have these great shirts for public health week.   
Consider gifting a T-shirt to key public figures in your organization/community. Get them to provide you a picture of themselves wearing the shirt and share that on social media.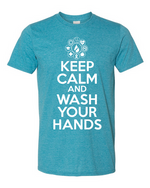 April 6-12 #NEPHW2020 (Nebraska Public Health Week)
Get ready for your FaceBook, Instagram, and Twitter participation:
Wearing the conference t-shirts, take pictures that show public health at work, protecting and promoting the public's health.
Use your pictures to create FB post(s)… or record short videos with the FB app.
Publish your post(s) throughout the day on April 6.
You can create and save drafts ahead of time and schedule them to post at specific times on the April 6. 
Use the hashtags #NEPHW2020 #KeepNebraskaFlat on all posts (all platforms).
Tag NALHD on Twitter @NebraskaHealth
---
CANCELED - Public Health Week Welcome at the Capitol Rotunda
April 6, 2020, Noon - 1:00 PM
Consistent with CDC Guidance, we have cancelled this in-person event.  We hope to see you all at the Capitol for the 2021 Welcome, on April 5, 2021.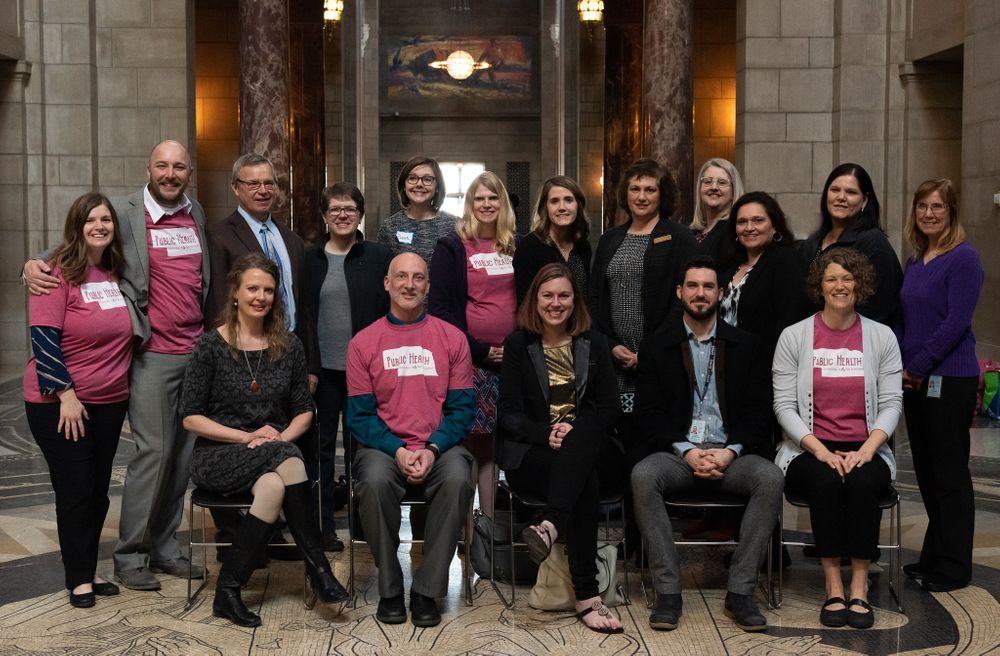 ---
Co-hosted by: