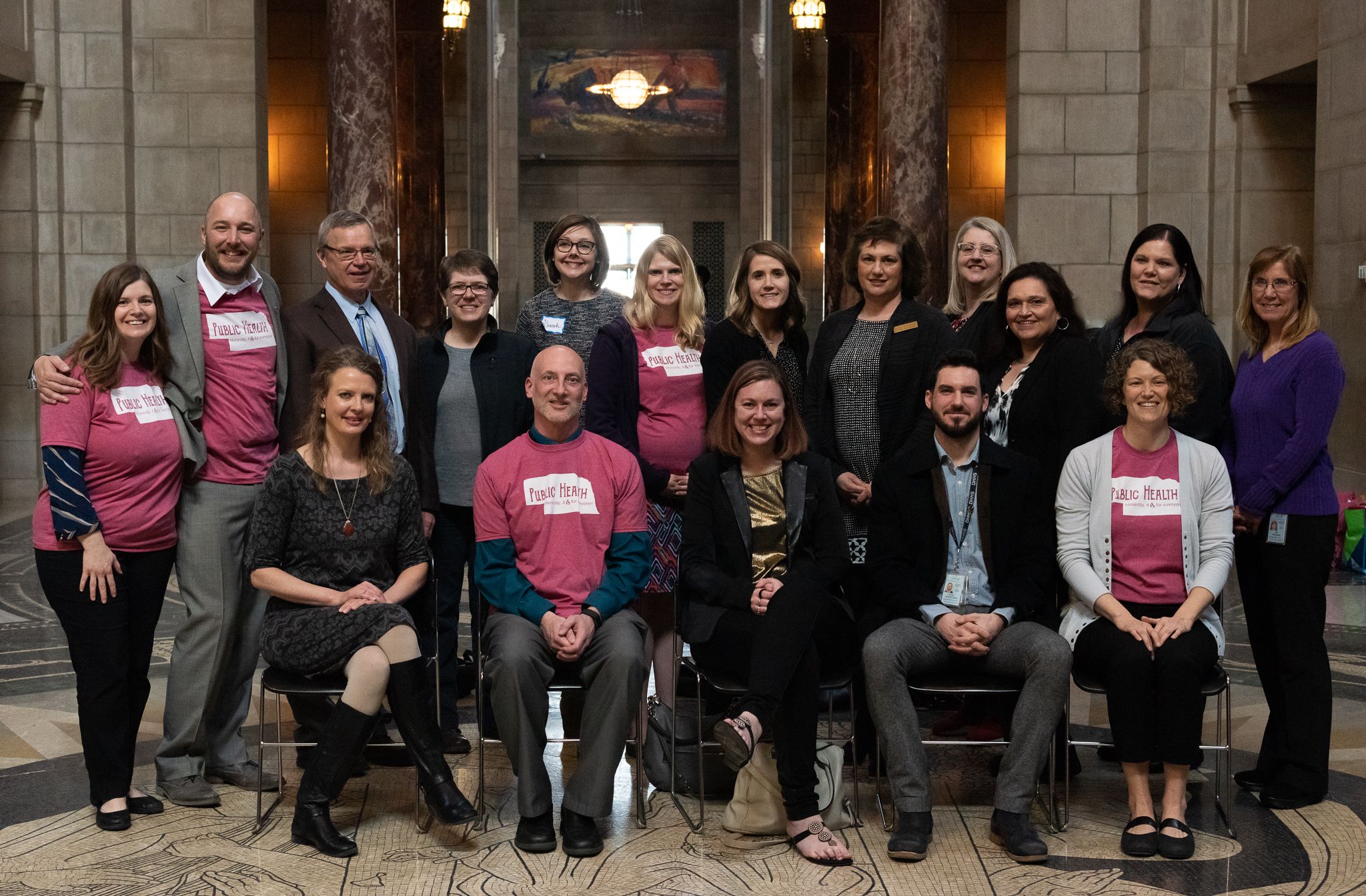 Public Health Week Welcome at the Capitol Rotunda
April 6, 2020
Noon - 1:00 PM
No Registration Required
For the second year, this short event at the Nebraska State Capitol building will feature remarks from local and state public health leaders.
---
Visioning a Framework for Public Health Policy Action
April 6, 2020
2:00 PM - 4:30 PM
Lincoln-Lancaster County Health Department

We invite public health professionals and/or enthusiasts to participate in this opportunity to create a vision for approaching policy (review, monitor, propose, support) at all levels with a unified voice. By the end of the session, we would like to have an agreed upon framework for moving forward.
Advanced registration and $10 fee required. Register above.
Please note, this registration is separate from the conference registration.
Co-hosted by: