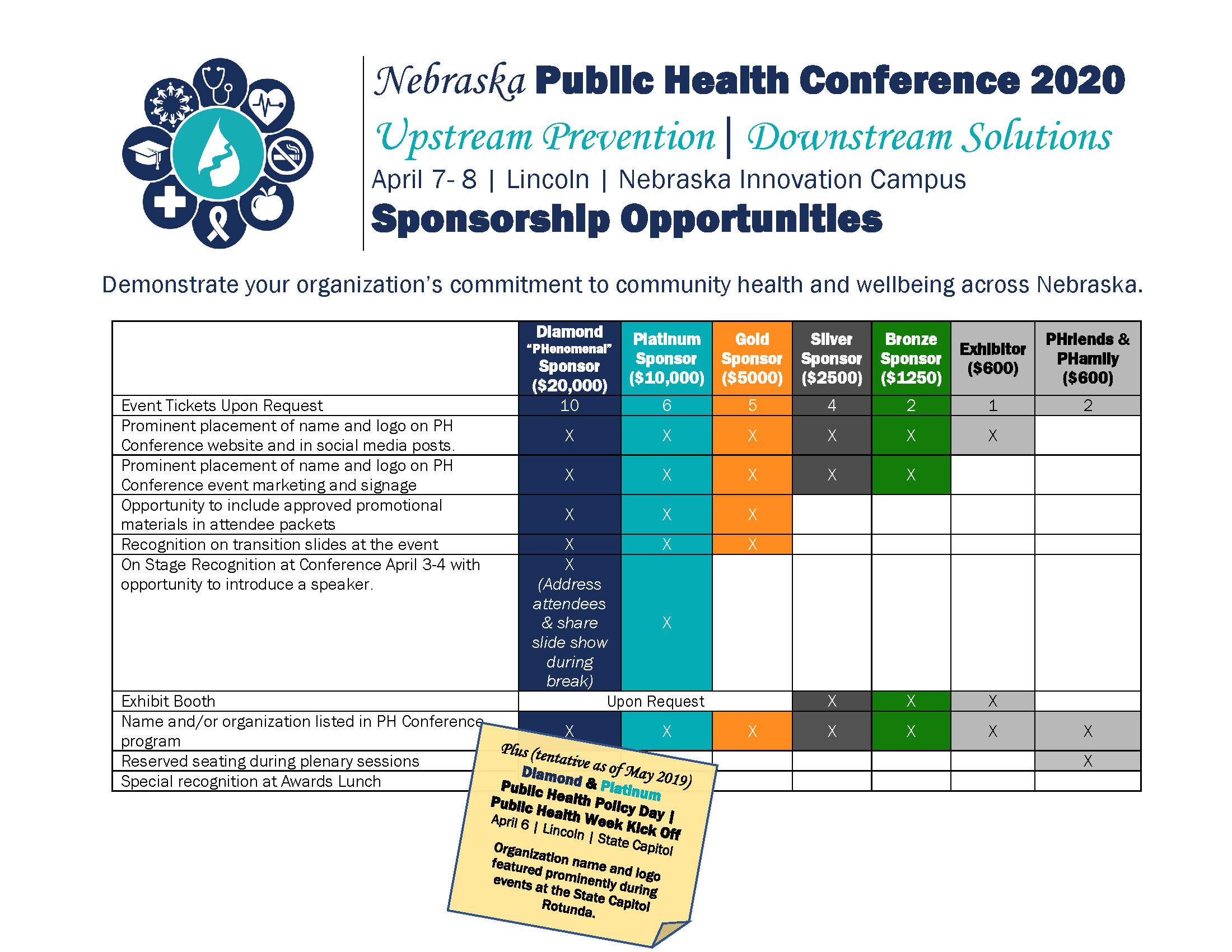 ---

Why sponsor?
Connect with over 300 public health system leaders and influencers working locally and at the state-level to improve health and wellbeing for Nebraskans in all 93 counties.
Showcase your commitment to the health of whole communities.  Take advantage of sponsor exhibit and presentation opportunities to highlight your message and work.
Demonstrate your connection to state and national public health leaders—including the Public Health Association of Nebraska (PHAN), the Nebraska Association of Local Health Directors (NALHD), the University of Nebraska Medical Center's College of Public Health, and the Nebraska Medical Association.
Broadcast your organization's work and support for the public's health.
Co-hosted by: