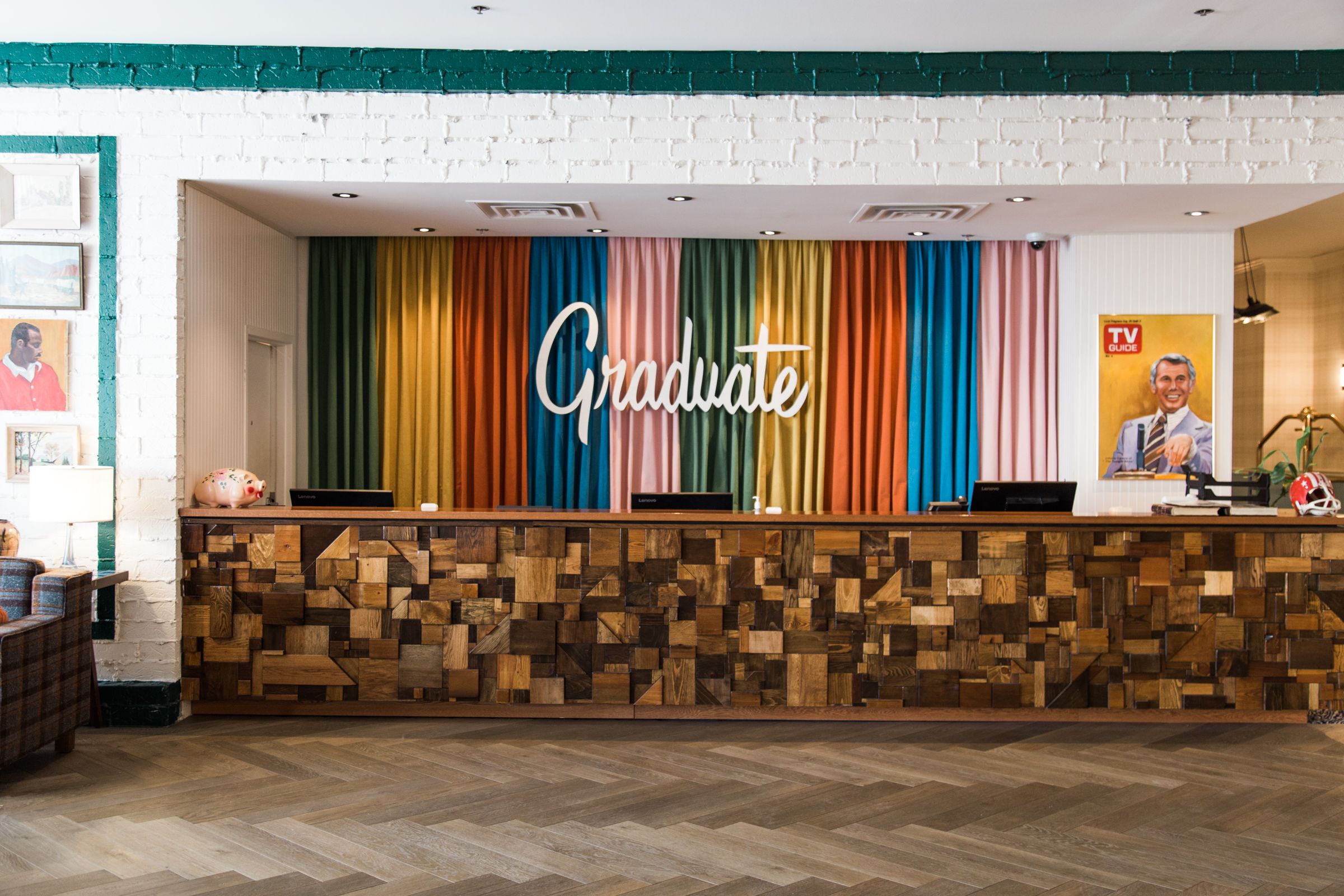 The Graduate Hotel
141 N 9th St, Lincoln, NE 68508
(402) 475-4011
2023 Conference Room Rate: $112.00/per night (plus tax)
Reserve your room before March 13, 2023 to receive the discounted rate. After March 13, 2023 the rate will increase to the Standard Rate of $162.00/per night (plus tax).
Book online using the link below or call the hotel directly at (402) 475-4011 and ask for the 2023 Public Health Conference room rate when making your reservation.

The Graduate Hotel is located in the historic Haymarket District, surrounded by various restaurants, nightlife, and local businesses. The Graduate King suite comes with complimentary bath amenities, Wi-fi, and a mini fridge. Microwave available upon request.
With the #NEPH23 group booking, breakfast for up to 2 people, free shuttle service to and from the conference center, and parking for one vehicle per room is also included. 
---