Health Literacy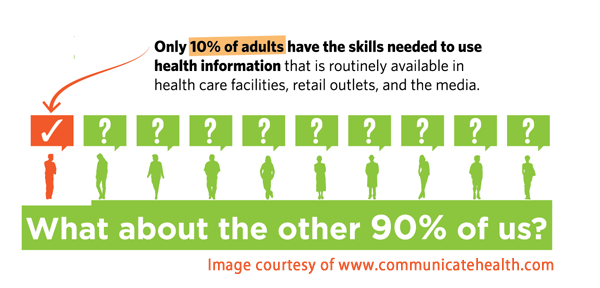 Most adults have trouble making sense of health information at one time or another.  Health Literacy includes the collection of skills that health care and public health providers need to clearly inform the public about health-related choices.  These skills are a key part of making the healthy choice the easy choice. 
NALHD provides health literacy training, resources, and technical assistance to local health departments and their partners, statewide.
NALHD Staff and trained LHD staff from across the state provide on-site training in health literacy. Currently NALHD offers Health Literacy Writers and Health Literate Communication Workshops to organizations across Nebraska.

NALHD awards Health Literacy Champion designations based upon Health Literacy Check-ups and Action Plans.