Nebraska is home to more than 133,000 Veterans, and their families. They live, work, and contribute to the quality of life in every county.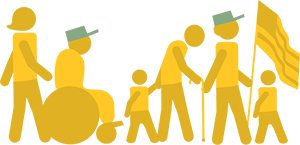 Veterans and their families are often invisible and disconnected from support that recognizes and understands how military experiences can impact health, and wellbeing. While the Veterans Administration (VA) in Nebraska enjoys well-earned respect, many Veterans are not enrolled. Others, including almost all family members, are not eligible for VA Services or benefits.The alarming statistics regarding depression, suicide, and other negative health outcomes among Service Members and Veterans are well known. However, family members— who are often the first responders when Veterans and Service Members are in crisis—deserve and need the attention of the public health system.
Our analysis of data from the 2016 Behavioral Risk Factor Surveillance System (BRFSS) shows that, when compared to other groups, Nebraska's Veteran spouses and partners report having more poor mental health days and are more likely to have been told that they have depression.
Students with a military connection (through their parent or guardian) are significantly more likely to report that they considered attempting suicide, attempted suicide, and engaged in self-harm. They are also more likely to use alcohol, tobacco, and prescription drugs. (download the full report on Nebraska's Military-Connected Students)
To address these concerning statistics, Veterans and their families need to be surrounded by whole communities of cross-sector organizations that are broadly aware of and working to address their challenges.
How Local Health Departments Help Veterans & Families
NALHD's nationally recognized VetSET education programs are proven to build the military cultural competence that help whole communities support Veterans and their families.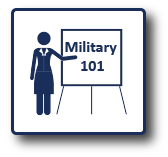 Military 101:   A quick overview on Veteran experiences and culture. This 1 to 2 hour training includes a look at local services and resources and guidance on how to partner to broaden the base of support for Veterans and their families.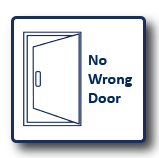 No Wrong Door:  A day-long deeper dive into military culture and life. Participants learn about military experiences and how they influence emotions and behaviors; hear from Veterans, their families and experts in the field; and connect with others who interact with Veterans, service members or their families. This highly-rated training includes up-to 7 Nursing Contact Hours.
*Rigorous evaluation indicates statistically significant improvement in the military cultural competence of No Wrong Door participants.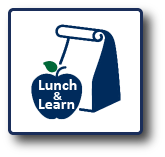 Lunch & Learn:  A briefing followed by a professionally facilitated discussion designed around the hosting organizations' priorities. Topics may include Homeless Veterans; Veterans in Higher Education; Family Experience; Veteran Employment; Suicide Awareness; Translating Veteran Speak, etc.
---