Nebraska Veteran and Family Task Force
The Nebraska Veteran and Family Task Force (NVFTF) is a unique, grassroots collaboration of cross-sector partners that meet bi-monthly to coordinate efforts for strategic impact in serving and supporting our Veterans and their families.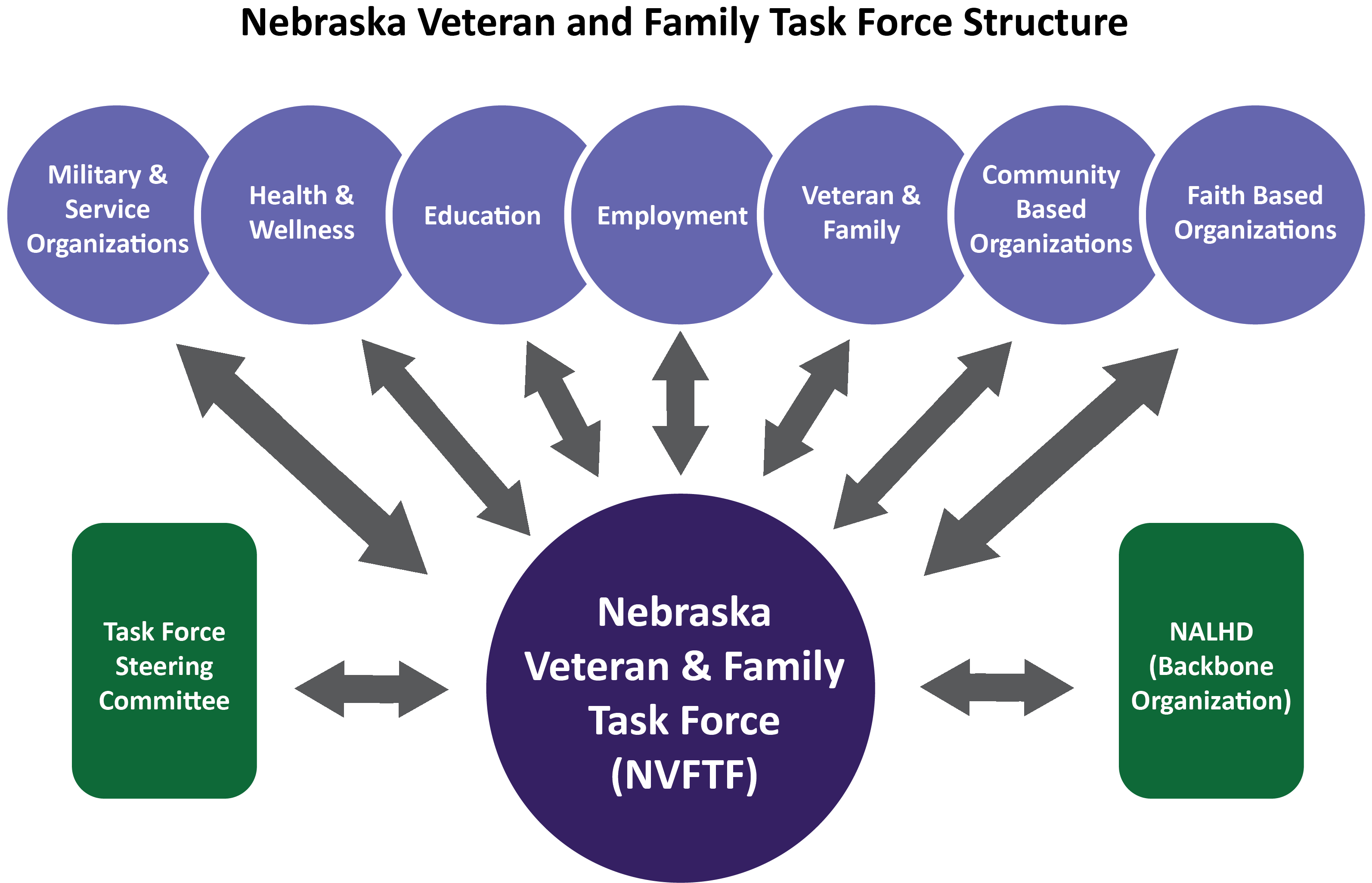 Who are we?
The diverse membership of NVFTF represent the military, the VA, local and state government, local and state health departments, community-based organizations, faith-based groups, foundations, higher education, as well as individual Veterans and their families.
The NVFTF first came together in 2009 as a smaller interest group looking for ways to support Veterans.  Since then, the NVFTF has evolved into a standing group of about 50 active members. Under the auspices of the VetSET Program, NALHD has recently stepped up as the lead partner (or backbone agency) coordinating NVFTF activity.
Want to join us?
For more information on how you can get involved with the NVFTF please contact Teri Clark at tclark@nalhd.org or call (402) 904-7946.