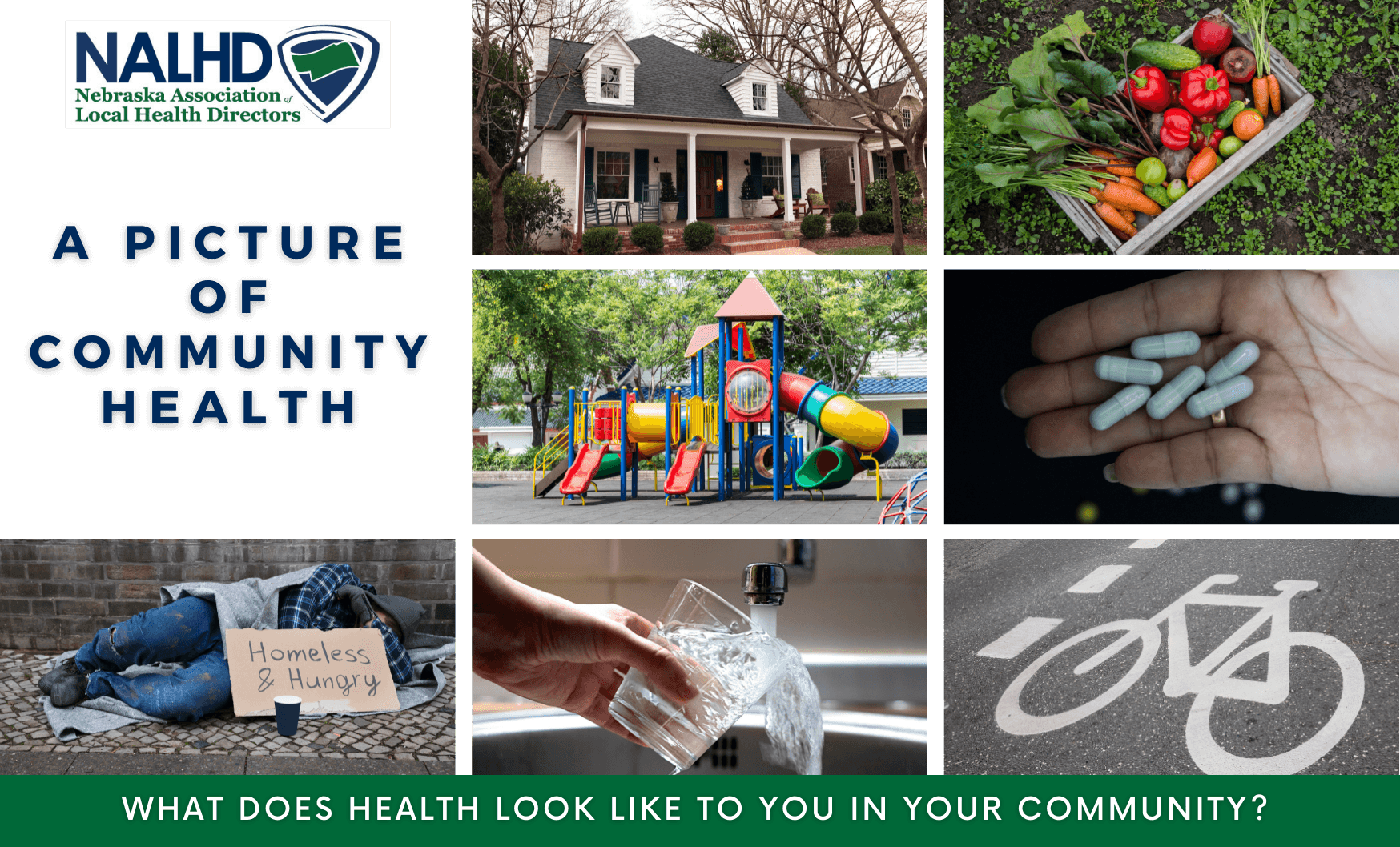 Nebraska's local health departments conduct health assessments every 3 to 5 years to learn about health needs in the communities we serve. This year, many health departments are trying something new. We want to give you a chance to help us SEE what health means to Nebraskans. Send us photographs of what you see in your community that impacts your health and the health of your loved ones.
How do I start?
Go to this registration link. After you register we will follow-up with more instructions.
Why should I participate?
Fun and creative way to be involved in local health decisions.
Share your perspective and experience.
Help shape important conversations about health in Nebraska.
What do I need to participate?
You will need to be able to take digital photos and upload them to this website. We will share instructions on how to do this. You will need either:
A digital camera and computer, or
A mobile phone or tablet with a camera and internet capabilities
What about privacy?
Your registration information will be used to contact you for this project and will not be shared, sold, or otherwise distributed outside of the project team. To the best of our ability, we will not share photos that contain identifying information. It is up to you to protect your privacy by submitting photos that do not contain identifying information.
Questions?  
Contact Sondra Nicholson by email snicholson@nalhd.org or by phone at
402-904-7946.