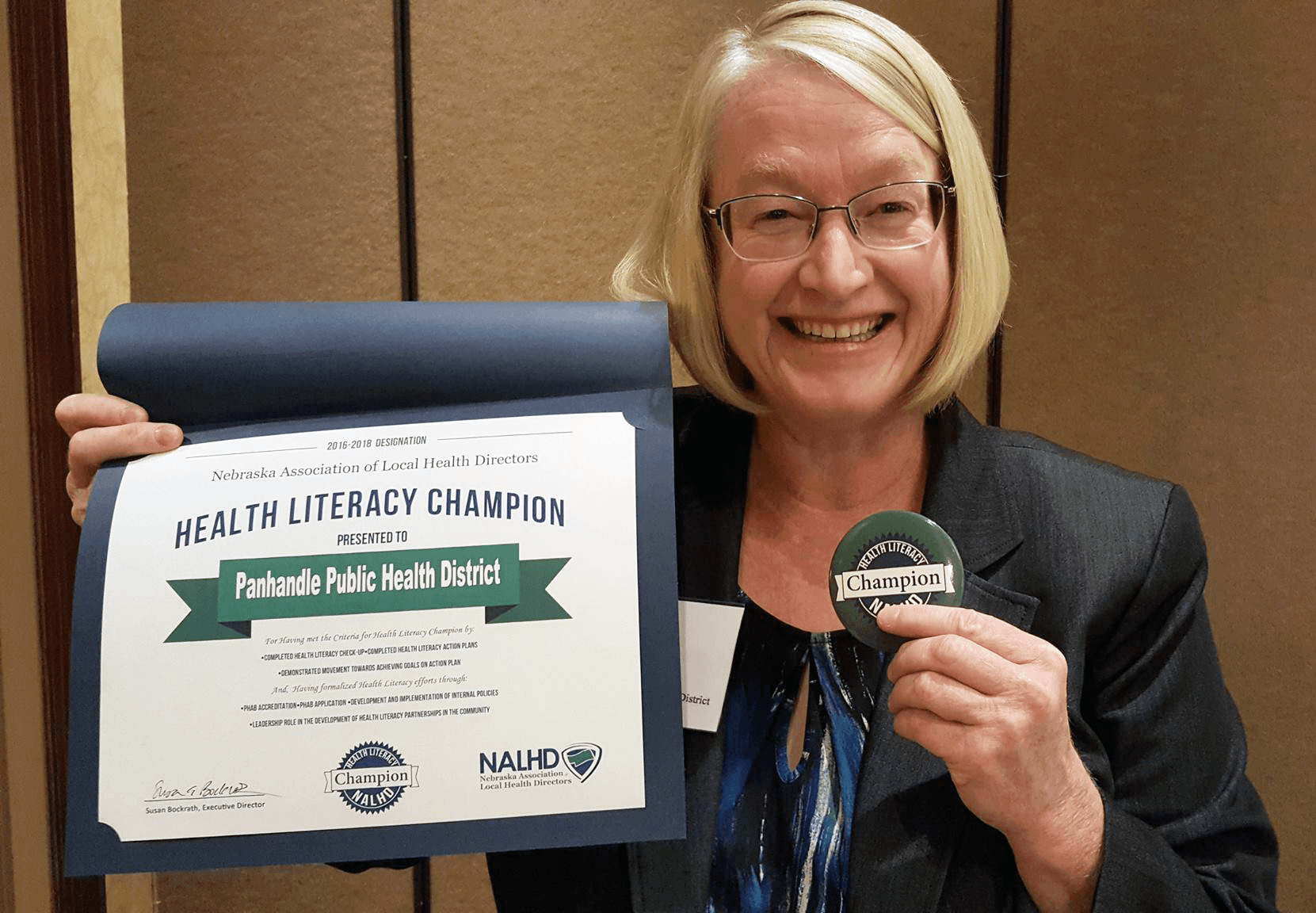 Since 2012, the Nebraska Association of Local Health Directors (NALHD) has been providing health literacy training, resources, and technical assistance to our member local health departments (LHDs).
One of the tools that we use to help LHDs and community partners build health literacy capacity is the Health Literacy Champion Process.
The Health Literacy Champion Process allows LHD staff (and staff in partner organizations) to:
Assess how current policies and procedures related performance management, development of educational materials, and community involvement all support health literacy best practices.
Develop and implement an action plan with SMARTIE health literacy goals.
Once your LHD organization has completed this process, you will be awarded a Health Literacy Champion designation, good for two years from the completion of the process.
Interested in becoming a Health Literacy Champion?
Contact the NALHD office at (531) 254-5726 or email Twin@nalhd.org.